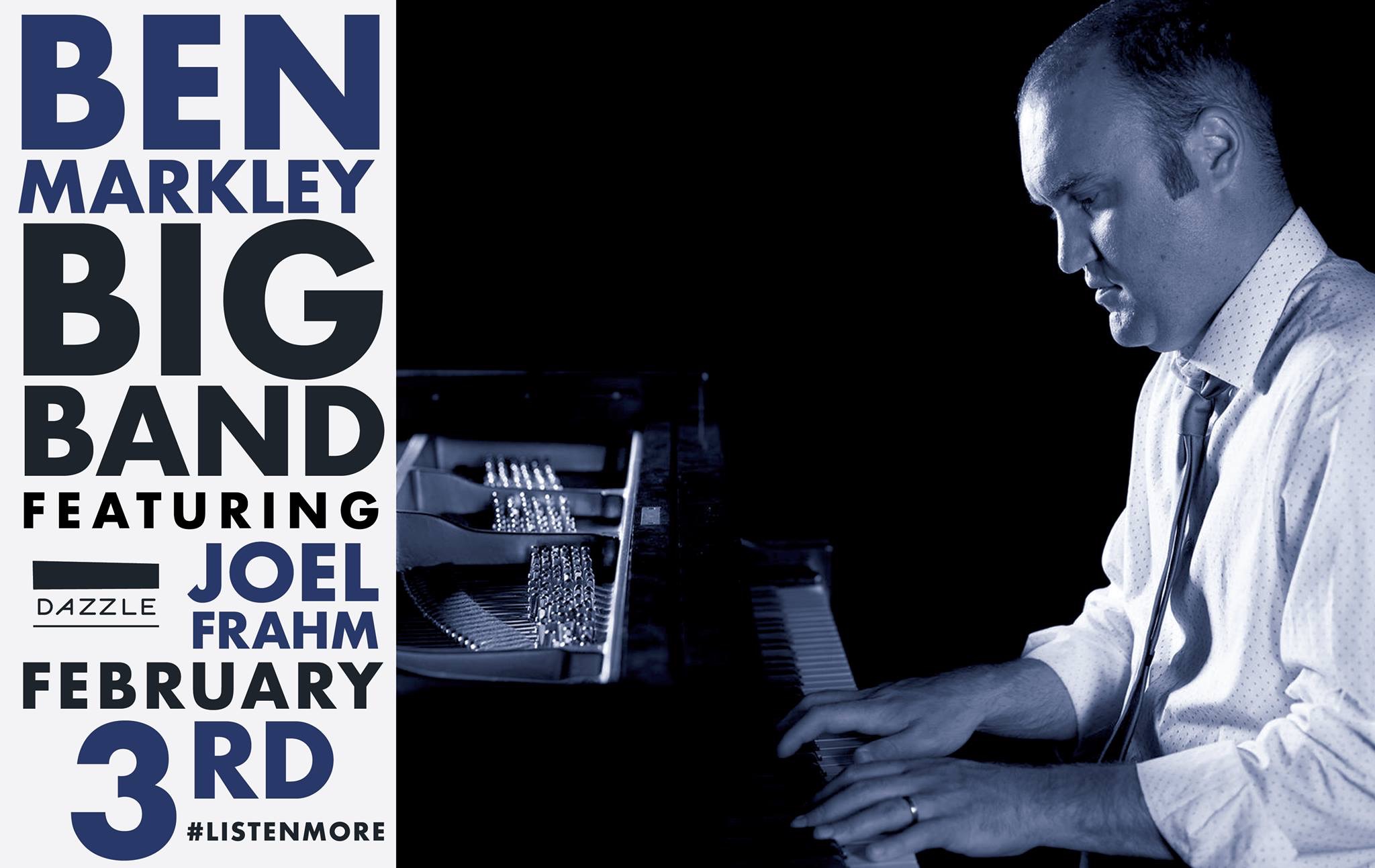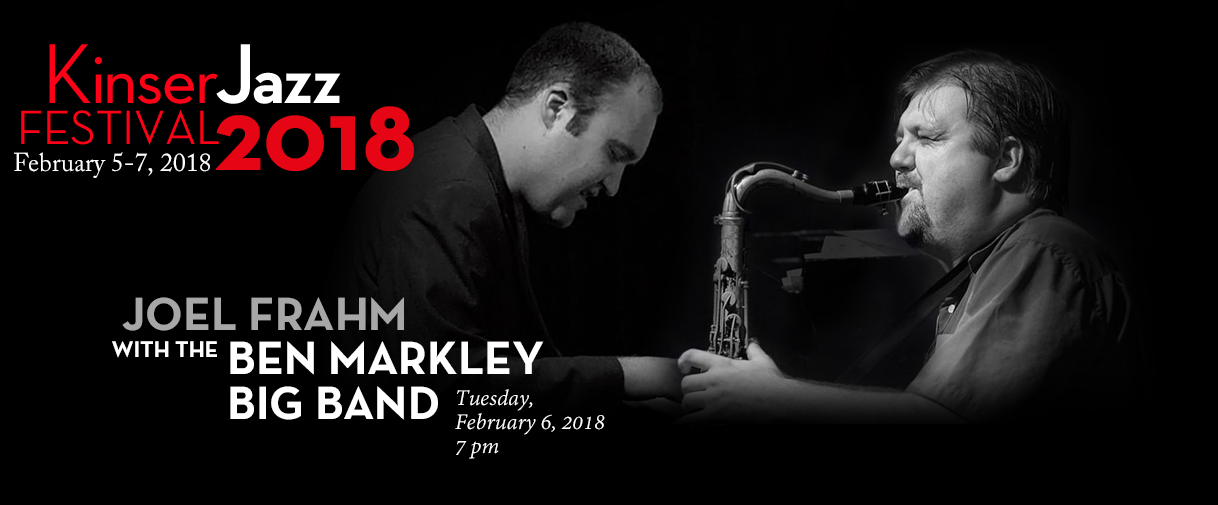 Just putting the finishing touches on an arrangement of Joel's original What's Your Beat?  
New Music with a great band! 
Check us Out! 
2/3 Dazzle Ben Markley Big Band featuring Joel Frahm. 
Dazzle Jazz Club. Denver, CO. Sets at 6pm and 8:30pm 
RESERVATIONS RECOMMENDED  
Tickets: https://dazzledenver.com/ 
2/4 Joel Frahm with the UW Faculty Jazz Trio. 
University of Wyoming 7:30pm BCPA Recital Hall. 
Free Admission 
w/ Gonzalo Teppa and Ed Breazeale.  
2/6 Kinser Jazz Festival Ben Markley Big Band featuring Joel Frahm. 
Casper, WY. 
Tickets: http://www.caspercollegejazz.com/ 
Ben Markley Big Band 
Wil Swindler 
Scott Turpen 
Peter Sommer 
Samuel G Williams 
Greg Gisbert 
Gabriel Mervine 2/3 
Dan Jonas 2/6 
John Lake 
Alan Hood 
Michael Conrad 2/3 
Scott Crump 2/6 
Paul McKee 
Adam Bartczak 
Gary Mayne 
Steve Kovalcheck 
Ben Markley 
Ken Walker 
Jim White